I can't believe 2022 is already here.
It seems like the years are flying by. Like Smash Mouth said in their song "All-Star," the years keep coming, and they don't stop coming.
My shopaholic ways haven't stopped either.
I've added at least 10 different bags to my collection this past year.
It was somewhat of a hard choice, but I narrowed down my top 5 favorite bags I bought in 2021.
These bags are ones that I carry a lot and/or enjoy aesthetically. Besides that, I had no particular criteria when deciding on which bags to include.
In no particular order, number one is my Coach Cassie 19.
1. Coach Cassie 19
This compact beauty is the younger sister to the regular Coach Cassie. However, the Coach Cassie 19 isn't just a mini duplicate. She stands out with a chain shoulder strap, which I'm a sucker for and a leather crossbody strap.
I only own one other white bag, and I carry it during the summer.
The Cassie 19 is a nice winter white bag to add to my collection. The vintage gold hardware adds a chic touch. Plus, I like that it has a slight shine and doesn't look too rusty.
2. On the Go MM- Escale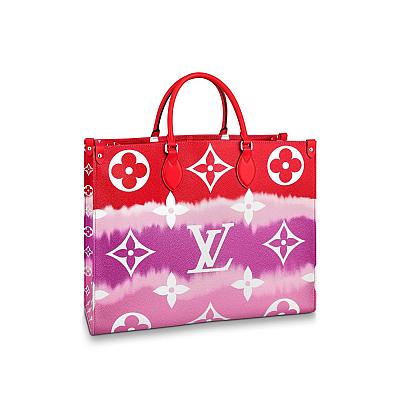 I need to come clean. This bag is actually a replica.
I wasn't ready to drop $2,000 on the bag. So, I bought the bag's identical twin from a seller on Instagram.
There aren't any apparent differences in the bag, and I received plenty of compliments from other people.
I absolutely love the gorgeous pink, purple and red tie-dye. It's super girly and perfect for the summer.
I also love how spacious the bag is. It can fit my Macbook Air, makeup case, some books, and a bunch of other stuff.
If you're planning a vacation this year, I would definitely recommend this bag as a carry-on.
3. Gucci Marmont Small Shoulder Bag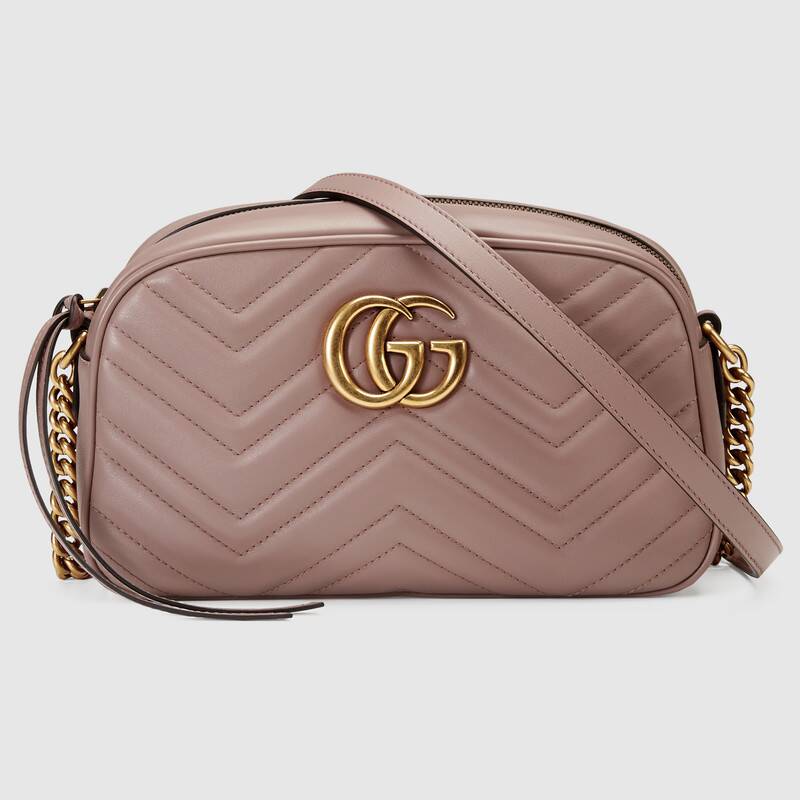 This is my first ever Gucci bag, and so far, I'm in love.
There are so many good things to say about the bag.
I love how it's spacious, the strap is adjustable, and the dusty rose quilting can easily take you from weekend brunch to date night.
However, I'm not a fan of the brass hardware on the chain strap and GGs. It seems like it will rust quickly, and it doesn't give off that vintage chic vibe.
It's giving more of I got this bag on sale because the hardware is rusting.
Overall, I'll give this bag an 8 out of 10.
4. Coach Marlie Top Handle Satchel
I don't have any quilted, black leather bags. So, I thought this was a good one to add to my collection.
I love a good satchel and how you can carry it by the top handles if you're in a hurry or wear it as a crossbody.
This bag is definitely on the dressier side, but I wear it with everything, including sweatpants.
It's a smaller bag, so it can't fit my iPhone and my key case. I also wish that the turnlock closure wouldn't randomly pop open when I'm carrying light.
5. Coach Dempsey 22 Tote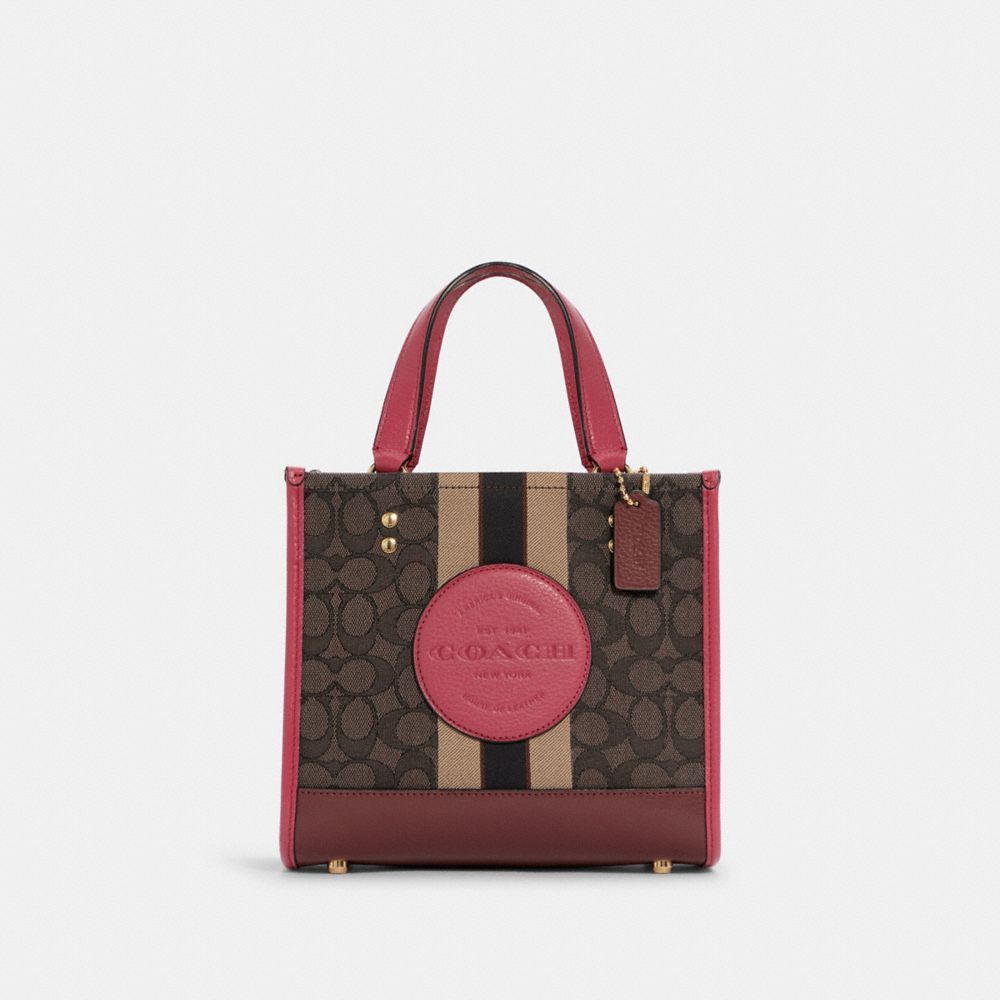 I'm not a fan of huge totes, so this mini bag is the perfect size.
It fits all of my essentials and comes with an adjustable, crossbody strap.
I also love the pink and brown color combo. I'm usually not a fan of cloth bags because they're so 2000s, but the jacquard fabric works well with the sporty racing stripes and crest logo.
My only gripe about the bag is sometimes the inside snap closure will become undone.
Leave a comment below telling me what are your favorite bags you purchased in 2021.