Things are about to get juicy.
Anna Sacks, aka The Trash Walker on Tik Tok, went viral last month for showing an "unboxing" of purses she purchased from Dumpster Diving Mama.
All of the bags were deliberately slashed to render them unusable.
"This is what they do with unwanted merchandise. They [managers at Coach] order an employee to deliberately slash it so no one can use it," Sacks said. "And then they write it off as a tax write-off, under the same tax loophole as if it were accidentally destroyed."
As a former Coach employee, I collected many bags to meet their makers, but that's only because they were already damaged and didn't qualify for a repair.
I'm not sure where Sacks is getting her sources from about the tax write-off, but it wouldn't surprise me because almost all businesses have done some shady or at least questionable actions behind the scenes.
As a former Coach employee, I've learned a few secrets about the company and how customers can maximize their shopping experience.
MSRP is just a marketing gimmick
Have you ever gone shopping at the Coach Outlet and saw the ticket price as $450 with the letters MSRP below?
MSRP or manufacturer's suggested retail price is NOT how much the bag is actually worth.
This can be confusing to customers because, at one time, outlet malls were strictly for items that were discontinued at the retail store.
Now, all of the items you see at the outlet are specifically designed for bargain shoppers.
The high MSRP price is designed to think you're saving a ton of money compared to the boutique.
It also helps resellers make a profit by selling their items at the MSRP price.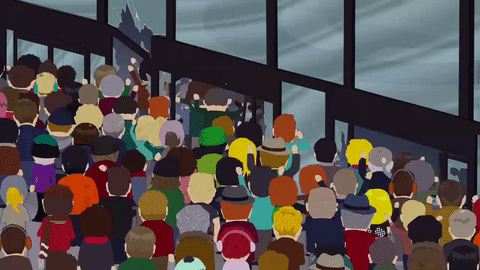 You can return bags Past 30 Days
I'm not trying to encourage you to be a serial returner and take your bags back to the store once you're bored with them.
However, if you happen to experience a late case of buyer's remorse or happen to find a different bag that sparks more joy, you can still return your purchase after the 30 day return period as long as it's still being sold.
Save your 2009 signature C crossbodies for Mercari.
All you have to do is say you "lost" your receipt, and the SA will give you a merchandise card for the amount the bag is currently being sold at.
So, even if you paid the total price for the bag, you would get it for the clearance price.
Jax is your new fairy bag mother
Did you miss out on the Cassie or, most recently, the Marlie Satchel from the Coach Outlet X Jennifer Lopex Collection?
Fear not, Jax, aka your fairy bag mother, is here to grant you your wish.
JAX is the Coach distribution center down in Jacksonville, Florida.
Your Sales Associate can go into the online JAX system and see if your dream bag is available in any Coach stores in the country or at the distribution center.
Be enabled, I mean rewarded for your Coach addiction
Coach now has a free loyalty program called Coach Insider.
As part of being a member, you'll know when new collections are about to drop and be able to shop them before everyone else.
In fact, before the highly anticipated Coach x Jennifer Lopez Outlet collection was released to the public, Insiders could shop the sale at a lower price.
The Insider program also gives you a special birthday coupon to help you save some dough on the new wristlet you've been eyeing.
Speaking of saving money, don't forget to install Honey on your browser. It instantly applies available coupons to your cart.
Also, don't forget to install Rakuten, formally known as Ebates, on your browser to earn cashback on all of your purchases.